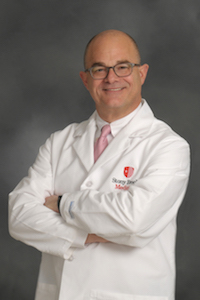 Message from the Interim Dean
Welcome to Stony Brook University School of Dental Medicine, which has long shaped the future of dentistry. Over the past 30 years, I have witnessed our team's combined talents strengthen our recognized leadership within the profession. We are a premier educational institution, an early adopter of cutting-edge technologies, a high-quality oral healthcare provider, and a place for critical research and discovery. From our Mobile Dental Clinic in Suffolk County, to remote villages within Madagascar, the work of our students, faculty, and staff has been impactful. 
Beyond our accomplishments, I believe one of our greatest attributes is a strong sense of community. Small class sizes and the mentorship of our faculty encourage collegiality and support among our School of Dental Medicine family. In that spirit, my door is always open to all to exchange ideas and allow for thoughtful conversation.  
Recently, our students, faculty, and staff have faced unprecedented challenges due to the COVID-19 pandemic. I am thankful to them for their professionalism, compassion, and dedication to our programs and our patients.  
I am proud to lead the School of Dental Medicine as Interim Dean in our collective mission to deliver innovative, world-class oral health education, patient care, research, and service to our community and beyond.  
Sincerely, 
Allan J. Kucine, DDS