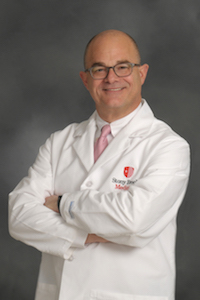 Message from the Interim Dean
It is my privilege to serve as Dean of the Stony Brook University School of Dental Medicine, an institution that thrives on creative contributions; educational initiatives, research innovation, and clinical excellence. Integrated within Stony Brook Medicine, the School of Dental Medicine is an exciting place to be, a place with a unique and distinguished history and a vibrant challenging future defined by our mission to continuously pursue excellence in education, patient care, discovery, and leadership, and advance oral and general health throughout the local and global community.  It is genuinely gratifying to be a part of this community of higher education, and there is no question that the students, residents, staff, and faculty who represent this dental school strive to establish a truly excellent educational, research, and patient care experience. Whether you are a prospective or current student, resident, or patient, a member of the faculty or staff, an alumnus, or friend of the dental school, I hope you always find this to be true.

I am honored to be trusted with the responsibility of the interim dean and as such, I am committed to advancing our excellence and giving visionary direction to our future.