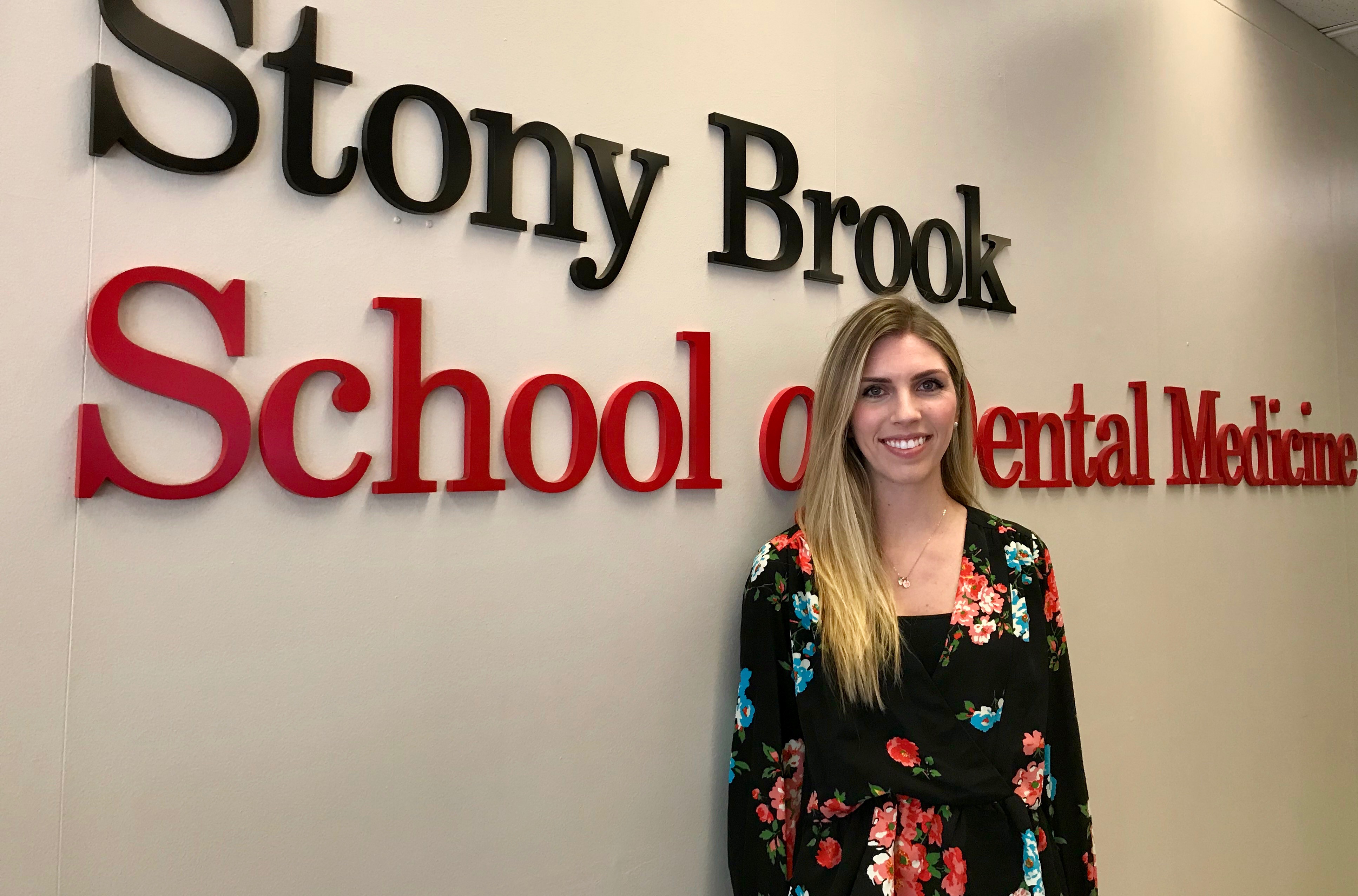 November 2019 – Stony Brook University School of Dental Medicine has welcomed Margaret (Meg) Stern to its teaching clinic, the Dental Care Center, as Patient Advocate Coordinator. The addition of this role is part of the School of Dental Medicine's ongoing commitment to providing the most comfortable and satisfactory experience for patients and their families throughout treatment. Ms. Stern will work closely alongside Dental Care Center patient care coordinators and providers to ensure patient satisfaction. In this role, she serves as a direct representative of the patient.   
As Patient Advocate Coordinator, Ms. Stern will act on behalf of patients in seeking solutions for concerns, respond to suggestions and compliments, inform patients of and advocate for patients' rights, and serve as a resource for information for patients. In this role, Ms. Stern will identify trends in patient feedback and assess opportunities for improvement, working alongside Dental Care Center staff and leadership to implement positive change.   
The addition of the role of Patient Advocate Coordinator follows years of continuous growth within the School of Dental Medicine. The Dental Care Center is Long Island's largest oral healthcare provider and has seen an 18% increase in the number of patients and a 15% increase in the number of patient visits over the past five years. The enlargement of the patient population requires additional vital resources, such as the Patient Advocate Coordinator, to implement new processes and elements within the overall patient experience.   
Ms. Stern joins the School of Dental Medicine from Memorial Sloan Kettering Cancer Center where she served as Senior Care Coordinator. She acted as a liaison for patients and their families, ensuring their highest level of comfort and transparency regarding non-clinical matters. Additionally, she collaborated with the Clinical and Administration teams regarding the patients' plans of care and facilitated testing and treatment for the patient. Ms. Stern received her Bachelor of Science degree with a concentration in Business Administration and Management from Ithaca College and a Master of Science degree in Health Care Communication from Boston University.  
"By becoming a Patient Advocate Coordinator, I knew I was signing up to be the extension into the Dental Care Center that our patients need," said Ms. Stern. "I have been given the power to be their voice. I truly believe by listening, supporting, and lifting people up, we can continue to build a positive environment for our patients, staff, and care providers."