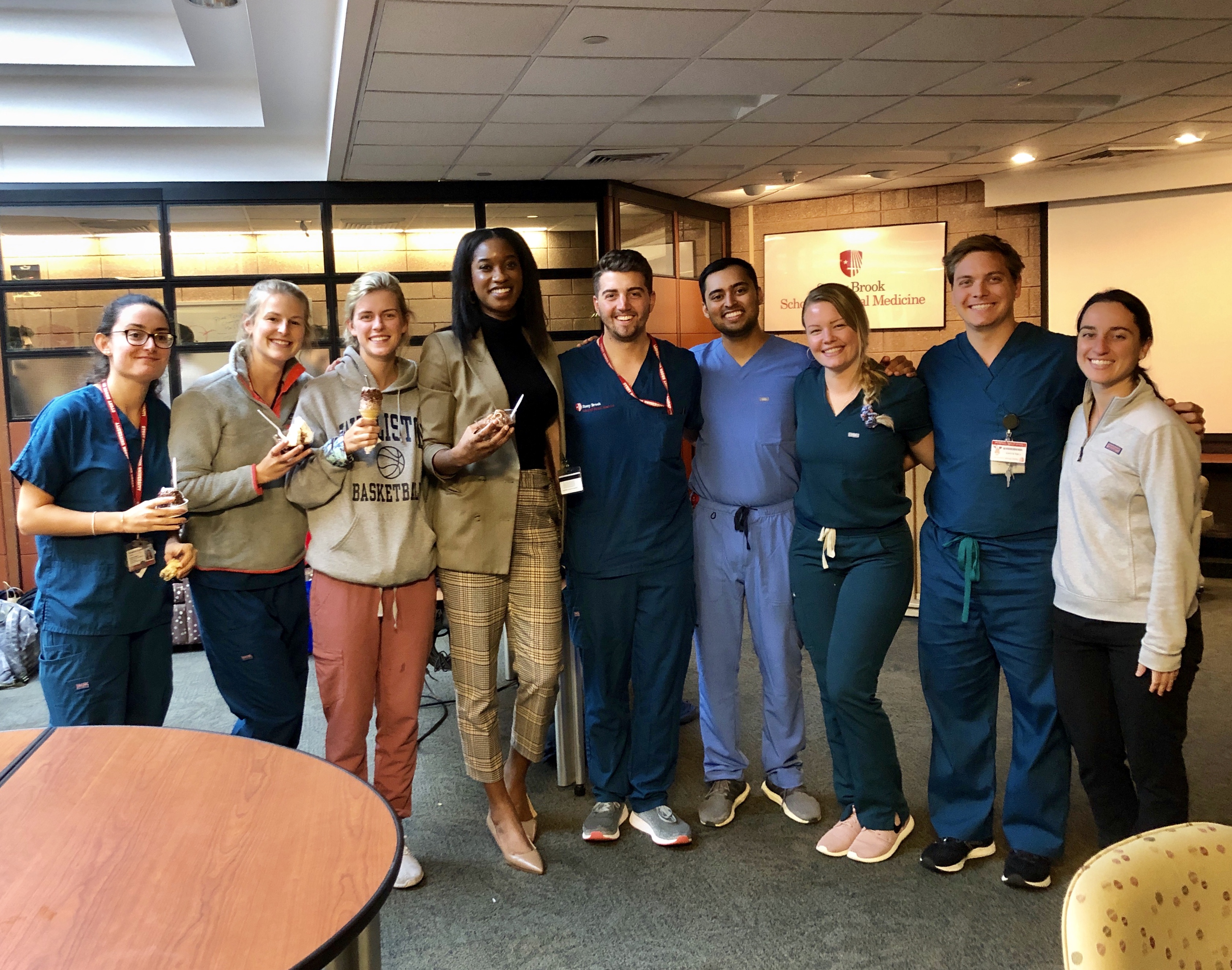 October 2019 – Stony Brook University School of Dental Medicine has welcomed Dr. Ifeyinwa (Ife) Onyenekwu as Director of Student Affairs. Dr. Onyenekwu joined the School of Dental Medicine from Rutgers University where she served as Assistant Professor of Practice in the College Student Affairs Program. Throughout her tenure at Rutgers University, she served as a faculty advisor, supported diverse student populations, planned essential programs, and provided career advisement.  
Dr. Onyenekwu now brings her expertise to the newly established role of Director of Student Affairs within the Office of Education. As such, Dr. Onyenekwu will provide the vision, leadership, and management of Student Affairs and Academic Support Services. Commitment to the educational success and personal development of each student is essential to the role. Dr. Onyenekwu will work to empower students by offering and connecting students to services, activities, and learning opportunities throughout our diverse and dynamic campus. Furthermore, Dr. Onyenekwu will direct or participate in the "Patient," "Community" and "Foundations" courses offered by the Department of General Dentistry. 
"Having someone whose sole focus will be advocating for and helping improve student life is something I think every student should be excited about and will appreciate having," said student Joseph Manzella. "Being in dental school is time-consuming, and stress can pile on quickly. It's nice to know Dr. Onyenekwu will represent us and our well-being and will work to ensure the student perspective is kept in mind when future decisions are made within the School of Dental Medicine." 
Dr. Onyenekwu earned her Bachelor of Arts degree in Sociology and a Master of Social Work from Louisiana State University, and her PhD in Education Policy, Organization and Leadership in the field of Higher Education from the University of Illinois at Urbana-Champaign. She completed a postdoctoral fellowship at the University of Missouri, where she received a grant to conduct international research on the career journey of Nigerian returnees with foreign degrees. Other recent research projects examined college student development, internationalization of higher education, and equity and access for underrepresented populations along the P-20 education pipeline. 
"I am excited to join the Stony Brook School of Dental Medicine community, and meet more students, faculty and staff," said Dr. Onyenekwu. "I have heard so many great things about the initiatives going on at the school, within the community, and on a global level." Dr. Onyenekwu relocated to Long Island to join the School of Dental Medicine and is looking forward to exploring the local art, outdoor activities, food, and live music scene.