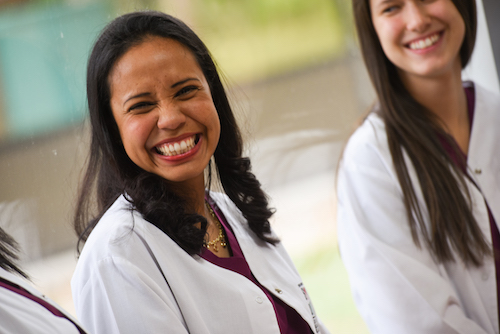 We are a New York State Registered Dental Assistant Program.
Established to serve the people of the State of New York, and society, the School of Dental Medicine has adopted a mission encompassing educational and service activities.

The primary educational mission of the School of Dental Medicine at Stony Brook University is to graduate caring and skilled dental assistants who are well prepared to enter private practice. Graduates understand value and apply evidence-based methods to the solution of clinical problems. They integrate clinical, biomedical and behavioral knowledge to promote the health and well-being of patients and serving communities. They comprehend the value of lifelong learning and are able to locate, evaluate critically integrate new scientific and clinical findings that advance the practice of dentistry. They provide competent and compassionate, patient-centered care in a professional manner with sensitivity to the diverse personal and cultural contexts in which dental care is delivered.

The School of Dental Medicine serves its patients and surrounding communities through its educational initiatives and through the delivery of outstanding care that is patient-centered and meets the highest standards of the profession. Finally, the School of Dental Medicine strives to serve the profession through its continuing education programs and promotes the mission of the University and the Health Sciences Center through collaborative efforts in teaching, research and service.