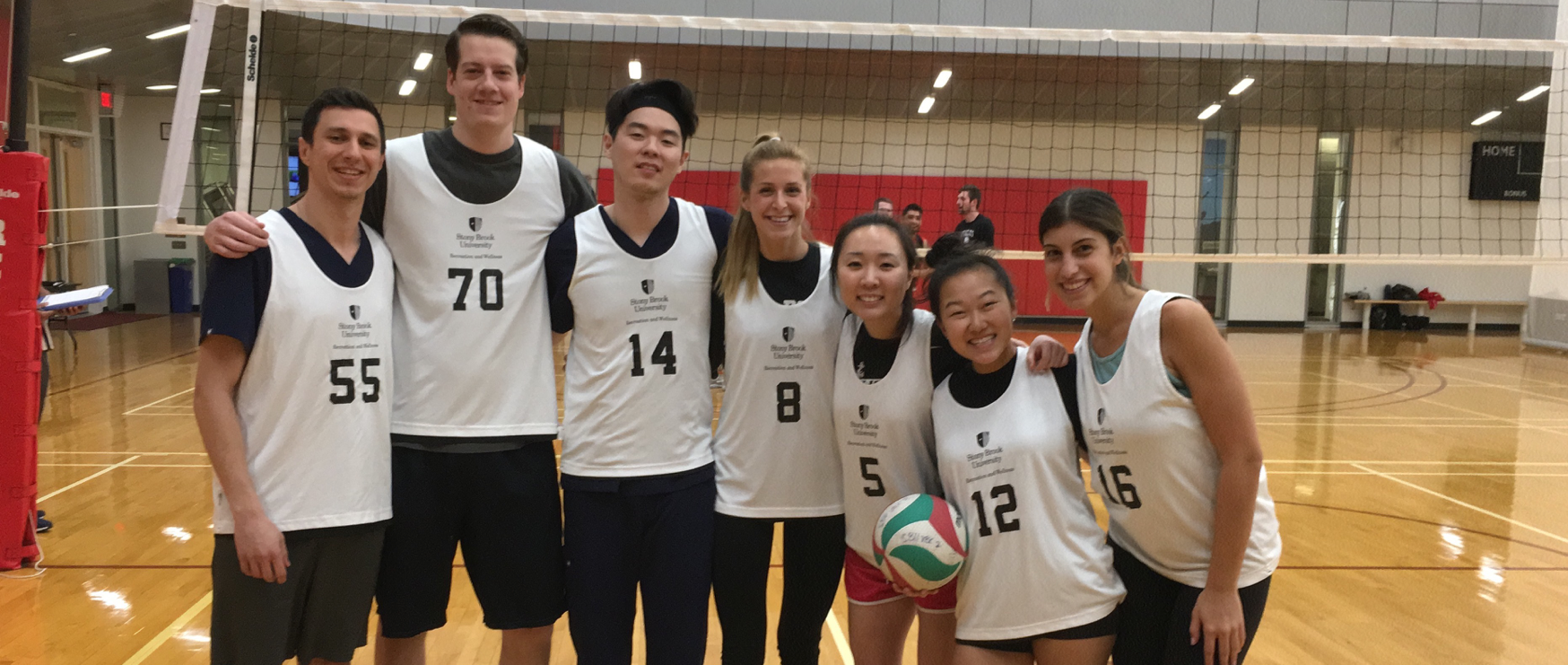 Stony Brook School of Dental Medicine offers opportunities far beyond the classroom. Whether you're interested in engaging in local outreach initiatives or attending a lecture from an industry expert, there's something for you.
---
ADEA Chapter for Students, Residents, Fellows at Stony Brook
The mission of ADEA COSRF is to serve as the national voice and advocate for all students, residents, and fellows in the dental education community by addressing the issues that shape the present and future of dental education.
Aesthetic Society
The Aesthetic Society is an organization that is dedicated to learning about aesthetic dentistry through cases presented by practicing restorative dentists. We aim to provide a route for dental students to discover a passion for aesthetic dentistry through these events.
Academy of General Dentistry (AGD)
The mission of Academy of General Dentistry is to advance general dentistry and oral health through quality continuing education and advocacy. The mission of AGD Student Chapter at SBU School of Dental Medicine is to work with AGD and its constituents to provide dental students with an introduction to organized dentistry, the Fellow Track program, and the importance of excellence in dentistry through lifelong learning and affiliation with the AGD. AGD Student Chapters are education-based groups with activities designed to recruit and retain dental students, bring them together with their local AGD constituent, and to provide them with an early start toward earning their Fellowship.
ALPHA OMEGA Student Chapter at Stony Brook SDM
Alpha Omega (AO) at SDM is committed to the unification of all dental students by encouraging a spirit of inclusion and a sense of camaraderie within the school. Our mission is to promote dental health and education through professionalism, fraternalism, and commitment to Judaic values.

Alumni Board of Representatives

No matter how far you go in your career and in life, you will always be a part of the small elite group of School of Dental Medicine (SDM) alumni now numbered at nearly 1,200. We encourage you to keep close ties with your SDM classmates, professors, advisors, and fellow alumni.
American Academy of Pediatric Dentistry Student Chapter (AAPD)
To advocate and advance optimal oral health for all children.
American Association of Public Health Dentistry (AAPHD)
Our mission is to identify health inequities within nearby communities and apply projects to lessen the impact of these inequalities.
American Student Dental Association (ASDA) Stony Brook Chapter
To advocate for all students and uphold National ASDA's mission to protect and advance the rights, interests, and welfare of dental students.
Dental Student Organization (DSO)
The purpose of the Dental Student Organization (DSO) is to identify and protect the rights of dental students, advance their interests, provide a forum for public debate and promote dental student participation in Stony Brook University School of Dental Medicine affairs. It shall be the purpose of DSO to serve as the body for the promotion and consideration of academic, professional, and extracurricular activities affecting the students and shall provide for the coordination of and communication between the students and the other appropriate bodies.
Dentistry Declassified
Dentistry Declassified will serve as an adjunct to dental students' in-class education. We aim to deliver information about the opportunities and obstacles that students will encounter along their journey in their professional careers. This club holds meetings to cover our five corners of professional development: social capital, entrepreneurship, academic enrichment, community engagement, and mentorship. The format of the club is designed specifically to cover the most critical topics that students won't learn in the classroom.
Digital Technology & Advancement in Dentistry Club (DTAD) "CLUB CAD"
Club CAD is a study run organization with an aim to keep student body up to date on up and coming dental digital technology innovations and research topics
Endo Club
To present the Endodontics specialty to students in an educational manner through guest lecturers, alumni, and faculty
Fitness Club
The fitness club aspires to make life at the dental school more manageable through physical exercise and fresh air. We aspire to be an inclusive group, willing to accommodate any member of our community who wants to be held accountable for their health and well-being.
Geriatrics Interest Group
GIG seeks to educate and broaden dental student's perspectives on dental care and hygiene throughout the lifespan. Due to the aging population, it is extremely important to become aware of the issues surrounding health care for the elderly. The organization will partner with local elderly homes to provide dental students the opportunity to interact with older adults and provide oral health information. In addition, the club will invite dentists in the local community who work with geriatric patients to give seminars or facilitate discussions regarding best practices for treating elderly patients. The club will also work interprofessionally with the Medical Geriatrics Interest Group in planning and holding events.
Hispanic Student Dental Association (HSDA)

Hispanic Student Dental Association (HSDA): As a Chapter of the Hispanic Student Dental Association, we aim to teach and provide pertinent information and language, skills to pre-doctoral dental students about the Spanish language and Hispanic culture to better serve Spanish speaking patients. This includes Spanish classes, working with clinic administration. This includes Spanish classes, working with clinic administration to improve translation services, going to HSDA and HDA national events and more. This is conveyed through discussion and other events with faculty, residents and guest lecturers.
Honor Code Committee
The purpose of the Honor Code is to promote academic integrity, professionalism and respect for and among patients, faculty, staff, and colleagues by fostering an ethical, peer-supported culture among predoctoral dental and postdoctoral students.
Operation Smile
Our mission is to fundraise to provide life-changing surgery for children suffering from cleft lip and cleft palate. We also aim to educate and bring awareness to cleft lip and palate by giving students the opportunity to attend monthly interdisciplinary cleft team meetings with professionals from plastics, speech pathology, audiology, pediatric dentistry, ortho, and oral surgery.
Ortho Interest Club
Ortho Club seeks to provide opportunities and experiences for dental students to explore the specialty of orthodontics through informational and hands-on events. In addition, the club aims to offer students the opportunity to make connections and develop mentorship with practicing dentists and faculty.
Pan-Asian Student Dental Association (PASDA)
Pan-Asian Student Dental Association (PASDA) aims to foster unity among students of Pan-Asian heritage in celebrating and promoting cross-cultural awareness within the dental and interprofessional health care disciplines. Through various cultural, social and educational events, we strive to provide an inclusive and supportive platform for students and faculty members to better serve the oral care needs of our local community.
Periodontology Study Club
Our mission is to provide periodontal lectures and carry out round table discussions on innovative technology and the future of periodontics, beyond the scope of the classroom.
Special Care Dentistry Association
The mission is to educate caregivers and parents of special needs kids how to maintain their children's oral health.
Stony Brook SDM Golf Club
Bring students and faculty together to network through the game of golf. We go as a group to courses to practice or play with students and alumnus.
Student Professionalism and Ethics Club
The Student Professionalism and Ethics Association (SPEA) is a student run organization which fosters an environment where both professional behavior issues and ethics can be debated and discussed.
Women in Dentistry Club
We are a group of students who advocate for those who identify as females to have appropriate resources to become successful dentists in the workforce. We strive to empower women in their communities, and create an open and safe space to discuss real life implications in being a female in the field of dentistry.
Xi Psi Phi International Dental Fraternity (ZIP), Beta Nu Chapter
Hospitality is the life of friendship.