Drs. Mary Truhlar and Dimitrios (Jimmy) Kilimitzoglou Inducted into the American College of Dentists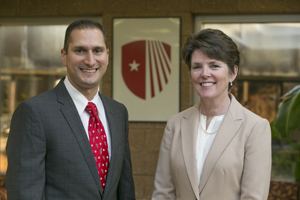 January 2016- The American College of Dentists is the oldest major honorary organization for dentists. Its members have exemplified excellence through outstanding leadership and exceptional contributions to dentistry and society.
The College is currently involved in a wide range of activities, nationally and locally, to accomplish its mission. These efforts include ethics summits, online courses in dental ethics, the Professional Ethics Initiative, an entry level ethics course, online leadership courses, leadership symposia, a multimedia dental history resource, resource materials for dental schools, a variety of award programs, and more.