A Stony Brook School of Dental Medicine Pre-Dental Course
Program Dates: See the message below on the 2020 program cancelation.

Message to 2020 Program Participants:
In response to concerns over the 2019 Novel Coronavirus (2019-nCoV), we wanted to communicate to you in advance of the Discover Dental School Summer Scholars' Program scheduled to be held at Stony Brook School of Dental Medicine July 26th – 31st, 2020. Stony Brook University continues to closely monitor the guidance provided by the CDC and New York State Department of Health (NYSDOH) and has determined that out of an abundance of caution, at this time, the Discover Dental School Summer Scholars' Program will not take place as planned. Please check your email for additional information from Dr. Jeffrey Seiver, Program Director. Dr. Seiver can also be contacted with any additional questions at jeffrey.seiver@stonybrookmedicine.edu.

Director: Jeffrey Seiver, DDS
Department: Stony Brook School of Dental Medicine's Department of General Dentistry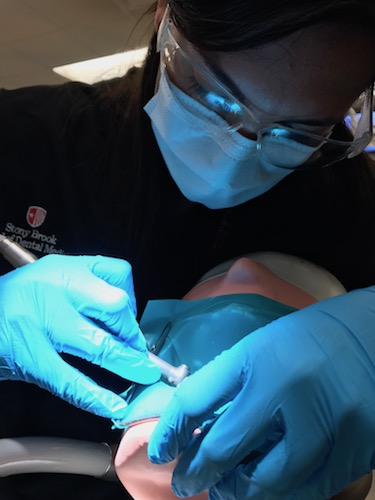 Course Overview: This intensive introductory course is designed for pre-dental undergraduate college students and students considering the dental profession. Working in Stony Brook School of Dental Medicine's advanced pre-clinical laboratory, participating students will gain valuable hands-on experience and will discover what the preclinical courses of dental school are truly like. With the assistance of faculty and current students, this 5-day course will help to enlighten you and confirm your interest in dentistry.

The course will include:
Making Typodont impressions and pour them in stone
Use of high-speed dental handpiece and other dental instruments
Preparation of cavity restorations
Milling a CAD CAM porcelain restoration with E4D
Model a central incisor in wax
Participation in dental specialty boot camp
Lunch with faculty and current students
Meeting the Director of Admissions
Admissions Information:
This program is open to students outside of Stony Brook University. There are 60 positions in this program that will be filled on a rolling basis and early submission is highly suggested.

Dates for the acceptance of applications for the 2021 program will be announced in the future.

Please have the following information before you begin your application:
Age eligibility: 18 years of age by December 1, 2020
The name of your current university
Your overall GPA
Your science GPA
Your expected graduation date
Your letter of recommendation, accepted in PDF format only. A letter of recommendation can be from a professor, pre-health advisor, employer, or someone you have shadowed.
Your 500-word personal statement inclusive of your interest in the healthcare field, accepted in PDF format only.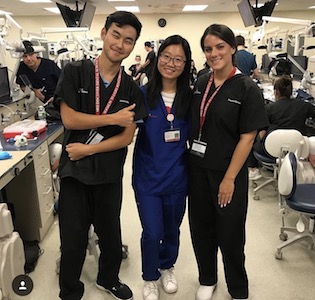 Payment Information and Fees:
Non-refundable Application Fee of $50 provided at the end of the application
$1900 in residence (includes breakfast 5 days, lunch 4 days and dinner 5 days)
$1400 commuter (includes breakfast 5 days, lunch 4 days and dinner 5 days)

Important Dates:
Application Deadline: 2021 application deadline will be announced in the future
Upcoming program dates: 2021 dates will be announced in the future

Important Links:
Discover Dental School Program Overview Presentation
2018 Discover Dental School Highlight Slideshow

Contact Information:
Jeffrey Seiver, DDS
Clinical Assistant Professor
Director, Discover Dental School Summer Scholar Program
Email: jeffrey.seiver@stonybrookmedicine.edu
Phone: (631) 632-8986