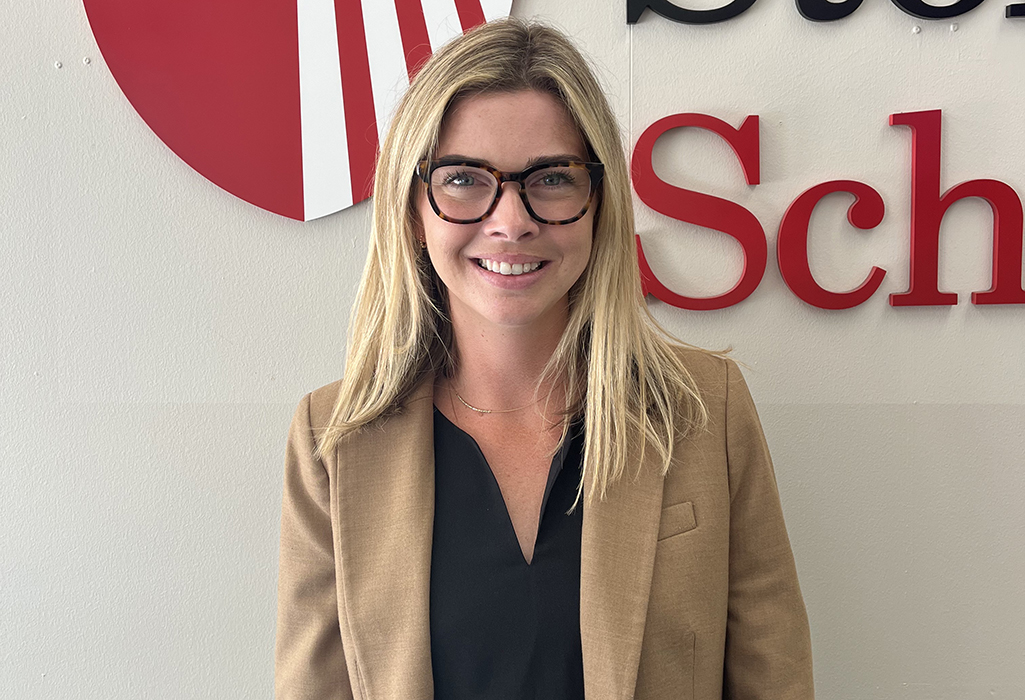 Stony Brook School of Dental Medicine is pleased to announce that Laura Shelley has been appointed as its new director of development. As the liaison for the school's more than 1,500 graduates of the SDM, Shelley will strengthen connections with alumni and raise awareness for the many triumphs at Stony Brook.
"I am excited to join the School of Dental Medicine, particularly with our celebration of 50 years as an institution," Shelley said. "I look forward to connecting with our graduates and partnering with members of the SDM community, both as we mark this momentous occasion and into the future."
Shelley comes to Stony Brook after spending more than 10 years at the University of Chicago's New York office, serving as the associate director for regional major gifts from 2017 to 2023. Prior to that, Shelley worked for the university's Booth School of Business, first as a development specialist and then as an assistant director of leadership giving. She earned her Bachelor of Professional Studies in fashion merchandising from Marist College.
"We are so fortunate to welcome Laura to our staff, as she brings with her a vibrant personality and a wealth of experience in higher education," said Patrick Lloyd, dean of the School of Dental Medicine. "We are very much looking forward to all that lies ahead for our school. Having Laura aboard as a presence in our school will only enhance our ability to make meaningful connections with our graduates, and make even bigger strides toward our goals."
Originally from Nassau County, Shelley welcomes the opportunity to return to her roots. She encourages graduates to say hello by calling (631) 806-6280 or emailing laura.shelley@stonybrookmedicine.edu.