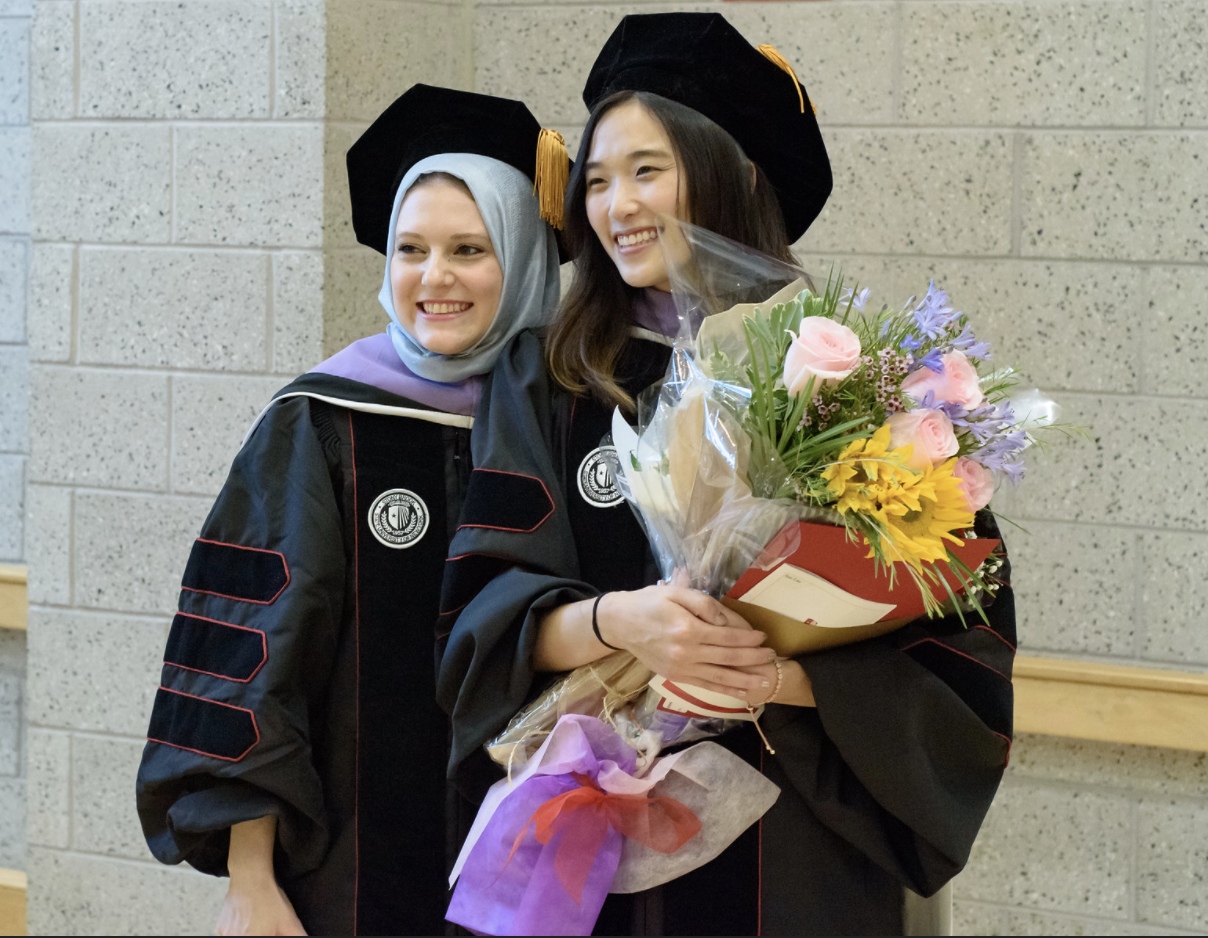 May 2019 - Stony Brook School of Dental Medicine's 43rd Commencement Ceremony brought together students, faculty, staff, friends, and family to honor and celebrate the accomplishments of the Doctor of Dental Surgery, graduate, and certificate candidates. The sound "Pomp and Circumstance" filled the room as the celebratory May 24th event commenced, the Platform Party took the stage, and candidates anticipated the official recognition of the completion of their respective educational chapters.   
"It has been an honor sharing in your life and goals while you pursued graduate education," expressed Dr. Mary R. Truhlar, Dean, addressing the graduates. "You now have the unique opportunity, every day, to impact and improve upon the lives of people around you. Over the years and within our programs, you have given generously to each other, to family, to patients, and to the School's mission of education, research, and service."    
Those in attendance heard from Distinguished Speaker, Dr. Mark Wolff, Morton Amsterdam Dean at the University of Pennsylvania School of Dental Medicine, and Dr. David Krause, Senior Curator of Vertebrate Paleontology at the Denver Museum of Nature and Science. Dr. Wolff is an alumnus and former faculty member of Stony Brook School of Dental Medicine, and Dr. David Krause is a SUNY Distinguished Service Professor who taught human anatomy to members of the Class of 2019.   
In total, 45 students received their Doctor of Dental Surgery Degree and were hooded by their chosen Faculty Marshals, Drs. Charles Larsen, Howard Miller, Nora Odingo, and Christine Valestrand. Following the Doctor of Dental Surgery candidates, graduate and advanced education program directors took the stage to award and recognize their graduates.   
This year marked the graduation of the first resident from the newly established Advanced Education Program in Oral and Maxillofacial Radiology. "This year's commencement was an exceptional day for our program," noted Dr. Mina Mahdian, Program Director. "Presenting our successful and highly accomplished inaugural resident, Dr. Jalal Bukhari, to the audience was an honor, and a privilege for me, and I am very proud of him."   
Ahead of the conclusion of the ceremony, Dr. Wendy Fang spoke as the representative of the Class of 2019. "Dentistry and healthcare are an ever-evolving landscape, waiting for us to explore - stay curious, stay informed, and stay connected," she said. "The last four years have been the greatest positive learning experience of our lives, and, in choosing Stony Brook, you chose a family that will always be here to support you."   
We congratulate the Class of 2019 and welcome them as alumni and part of our professional family!  
View and download the full photo album from the 2019 Commencement Ceremony.