December 2020 – Stony Brook University School of Dental Medicine's chapter of the Hispanic Student Dental Association (HSDA) was recognized at the Hispanic Dental Association's Virtual 2020 Annual Conference for its creation of an oral health education video. The chapter received the Honorable Mention Award for its submission as well as a $1,000 grant to put toward the development of more virtual programming and expansion of their organization.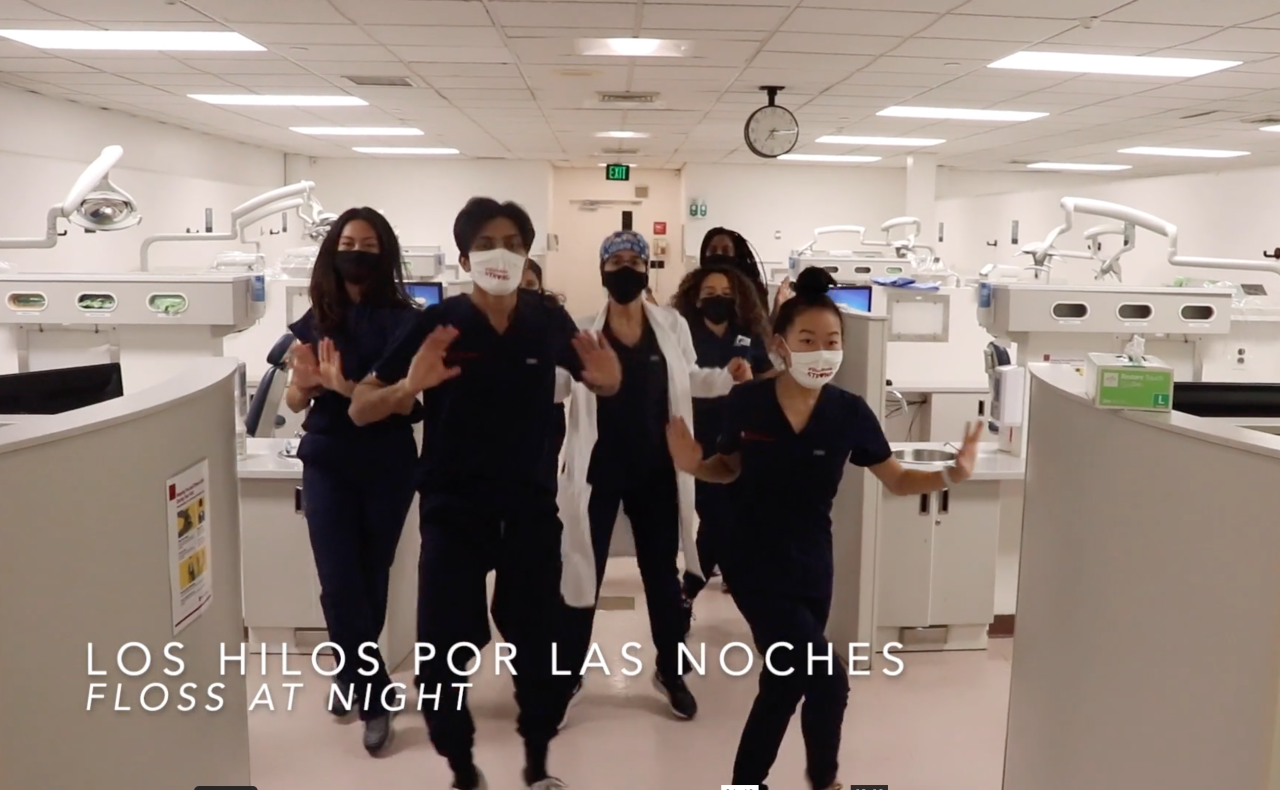 The video follows a patient through his dental appointment, beginning with oral hygiene instructions from a student provider and shifting into a dream sequence in which students dance through the clinic with toothbrushes and toothpaste. Featuring content in both English and Spanish, the video ends with a student-written remake of a popular song, tailored to address the importance of incorporating an oral hygiene routine into daily life.  
"The Hispanic Dental Association shares the School of Dental Medicine's commitment to oral health promotion and treatment for Hispanic and other underserved communities," said Dr. Clarisa Amarillas Gastelum, Assistant Professor and faculty mentor for the HSDA. "Despite the challenges faced during this academic year due to COVID-19, we were able to proudly represent Stony Brook Dental and are immensely grateful to have received this national recognition." 
Video Participants: Viviana Torres Rizo, Diana Kim, Varun Goyal, Sara Supriyatno, Nicole Vasquez, Noemy Espinal, Jennifer Michel, Kiran Sharma, Maria Tamay, and John Hill (Medical Student).