January 2020 - During a January 30th ceremony, Stony Brook School of Dental Medicine recognized the efforts of its faculty and staff members responsible for the coordination and execution of outreach initiatives. Currently,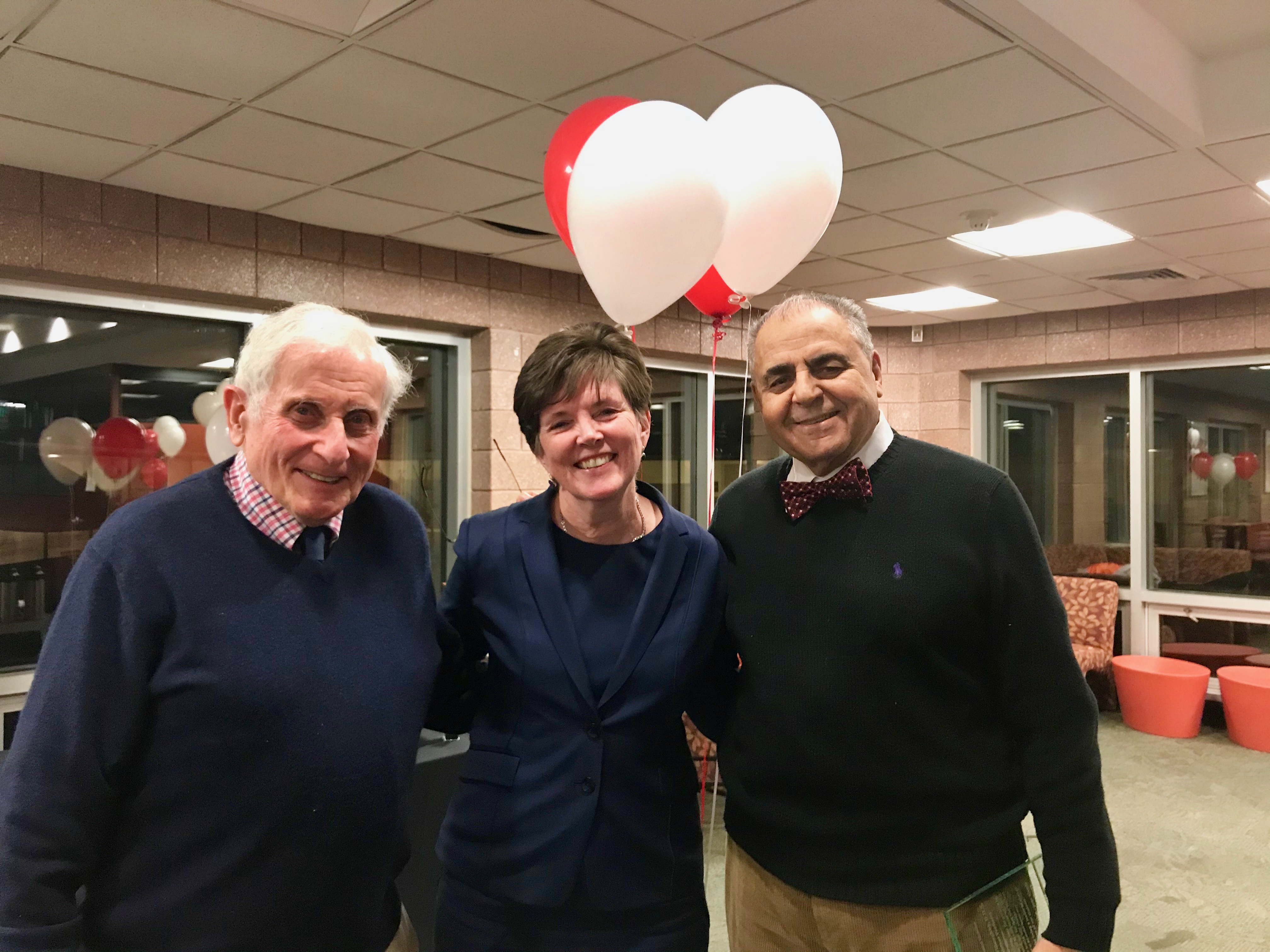 many faculty and staff make service-learning programs and care for the underserved possible on a volunteer basis. Their dedication includes sourcing supplies, maintaining external partnerships, and mentoring students through their experiences. 
Notably, Drs. Laurence Wynn and Joseph Hamil Willoughby were honored for their combined 25 years of providing care within Madagascar. Dental outreach missions to Madagascar by members of the Stony Brook University community began in the early 2000s by joining the exploration missions of world-renown paleoanthropologist Dr. David Krause. Leaving behind a legacy of mentorship, Drs. Wynn and Willoughby marked their last return to Madagascar this past summer.  
"I feel so fortunate to have been able to learn from two of the most caring, intelligent, and selfless individuals," expressed student Stevie Lustofin. "They have helped relieve thousands of patients from pain over the years, and made lasting impressions with the Malagasy people." In recent years, each two-week visit to Madagascar allowed the team, led by Drs. Wynn and Willoughby, to provide care to upward of 1,000 underserved persons. 
Globally, representatives from Stony Brook School of Dental Medicine visit Chile, Madagascar, and the Dominican Republic each year to provide care. On a national level, teams participate in Remote Area Medical "pop-up" clinics throughout Appalachia. Furthermore, the School of Dental Medicine has returned to Pine Ridge, South Dakota for 20 years to fabricate dentures and partial dentures, repair dentures, extract non-restorable teeth, and provide fillings and cleanings. 
On Long Island, the School of Dental Medicine maintains a wide variety of programs to make oral healthcare services and education more accessible to underserved communities. Just some of these critical initiatives include school-based programs utilizing the Mobile Dental Clinic, an interprofessional wellness center for the geriatric population, services for the veteran and Gold Star parent populations, and the provision of free oral health screenings.  
 "Our presence providing oral health care to underserved populations both locally and globally would not be possible without our incredible faculty and staff members," said Dr. Mary R. Truhlar, Dean. "Importantly, Drs. Wynn and Willoughby, and all of those honored, are critical in the mentorship and education of our students who are our future caring and engaged health professionals."  
The School of Dental Medicine thanks and recognizes the following community members for their tireless dedication to our service-learning and community outreach programs: John Foti, Sepideh Schafer, Matt Hanna, Dimitrios Kilimitzoglou, Vinny Verderosa, Scott Firestone, Gabriel Conte, Jeff Seiver, Barry Bass, Dan Colosi, Clarisa Amarillas, James Hudson, Rhona Sherwin, Christine Marsh, Ifeyinwa Onyenekwu, Alexander Porcu, Devin Harrison, Opoku Busia, Dolores Cannella, Nancy Wyllie, Elizabeth Schroeder, Elizabeth Gebers, Linda Lippolt, Michael Ortega, Victoria Panetta