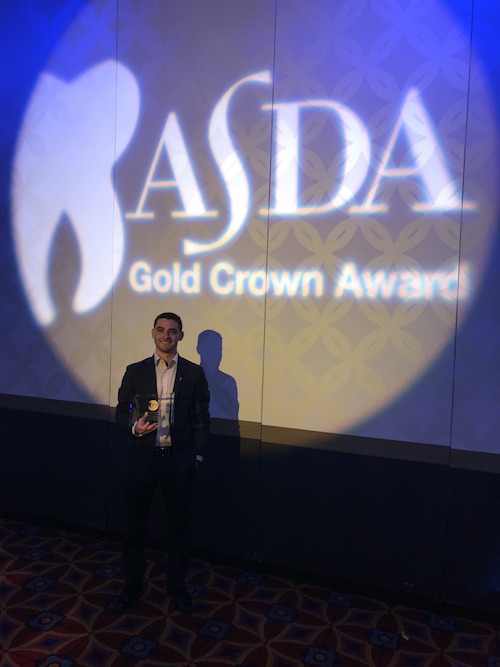 Congratulations to Igor Lantsberg, Class of 2018!
March 2018 - Year IV Student Igor Lantsberg received an American Student Dental Association (ASDA) Gold Crown Award for Best Feature Article at the 2018 Gold Crown Awards Ceremony. The Gold Crown Media Awards honor excellence in chapter newsletters and websites, as well as outstanding contributions to ASDA national publications.
Lantsberg's article, "Can moonlighting during residency work for you" discusses dental moonlighting - working as a general dentist part-time during residency - and its pros and cons. While regulations, rules, and prerequisites vary from state to state, moonlighting can be a useful option for dental school graduates to tackle debt.
To learn more, and to read Lantsberg's award-winning article, click here.