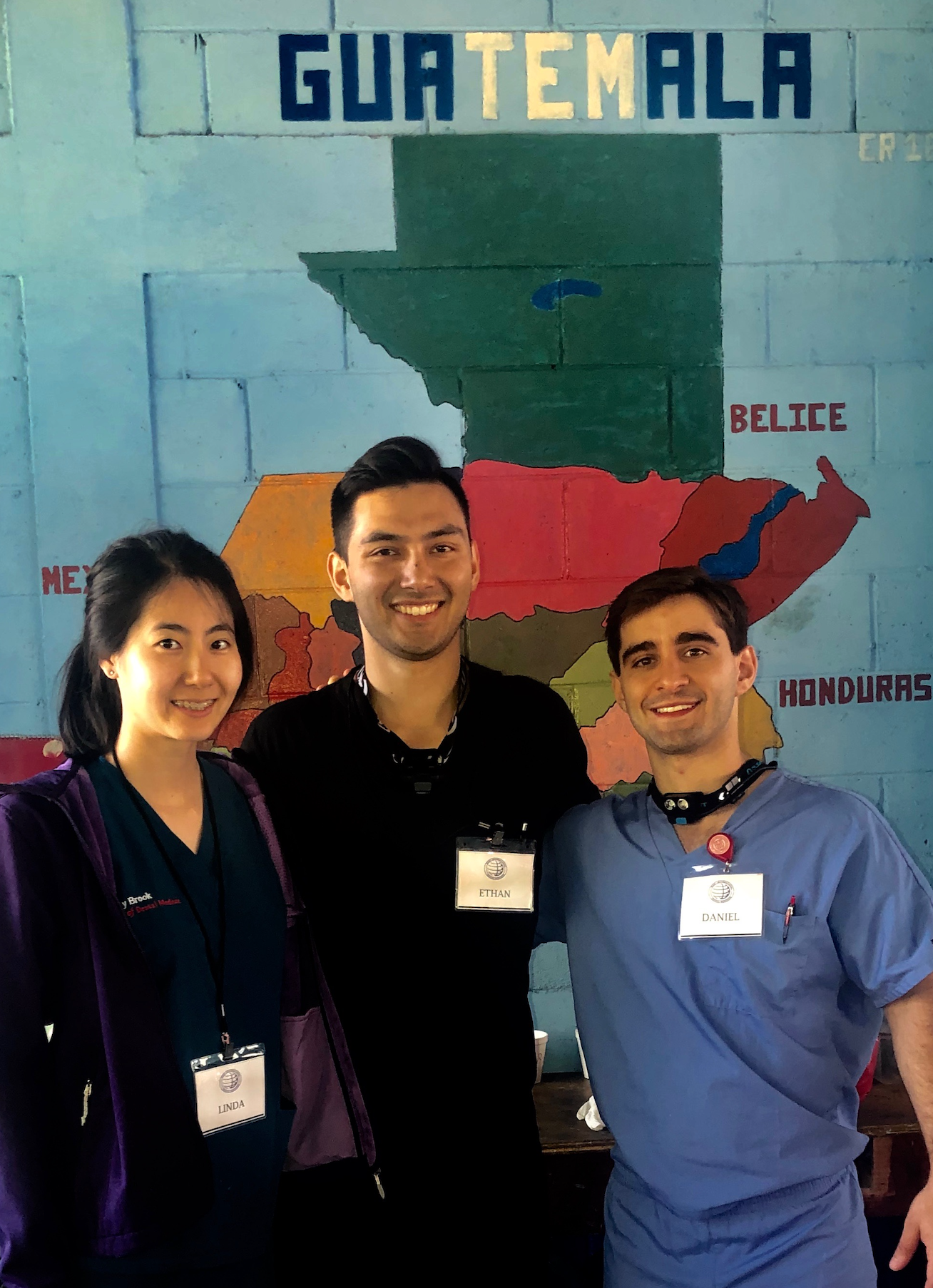 Stony Brook University School of Dental Medicine students played an integral role in the provision of care to over 1,700 local underserved children within schools of Nebaj and Chajul.   
August 2019 – Following an eight-hour ride on a crowded bus through the Mayan Highlands, Stony Brook University School of Dental Medicine students arrived to begin their weeklong service program within Guatemala in partnership with Kids International Dental Services (KIDS). KIDS, a nonprofit volunteer program providing oral healthcare services and education to underserved communities globally, was founded in 2009 by retired Stony Brook School of Dental Medicine faculty member, Dr. Robert P. Renner. This year, third-year dental students, Daniel Bastardi, Ethan Santore, and Linda Zheng, worked alongside KIDS volunteers in Nebaj and Chajul.   
"It was eye-opening to see the rampant decay," said Linda. "These families do not have a dentist nearby and do not have the means to afford dental care." Through the coordinated efforts of dental students, general dentists, oral surgeons, pediatric dentists, and other volunteers, 1,760 received oral healthcare services, including extractions, filling, fluoride therapy, and education. "Our team worked together wonderfully – everyone gave their all without expecting anything back," explained Dan.   
The service program also serves to advance the clinical skills of student volunteers and to promote culturally enriching experiences. "I definitely feel more confident in understanding diagnosis and treatment planning," explained Linda. Furthermore, Linda valued the opportunity to learn to better communicate in Spanish and to learn from and with 21 team members.  
For Dan, beyond his exploration of the Iximche Mayan Ruins, he reflected positively on the children he treated who, "laughed, hugged, and high-fived us, even after a long day in the clinic." According to Dan, as he embarks upon his fourth and final year of dental school, he will reflect upon his experience in Nebaj and Chajul. "Providing care in Guatemala has provided me with a myriad of positive experiences that will serve me throughout my coming years of clinical practice."