April 2020 - Dr. Allan Kucine, Associate Professor and Vice Chair of the Department of Oral and Maxillosurgery, and Associate Dean for Information Technology, has been named Interim Dean of the Stony Brook University School of Dental Medicine (SDM). Selected by Dr. Kenneth Kaushansky, Senior Vice President, Health Sciences, and Dean, Renaissance School of Medicine, Dr. Kucine will immediately begin work to smoothly transition into the role of Interim Dean.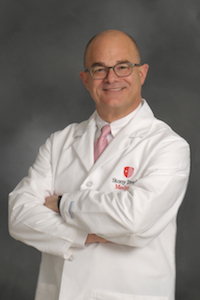 Dr. Kucine received his Doctor of Dental Surgery Degree from the Columbia University School of Dental and Oral Surgery and performed a residency in oral and maxillofacial surgery at the Long Island Jewish Medical Center. He is board-certified in that specialty.  
In 1990, Dr. Kucine was recruited to the Stony Brook School of Dental Medicine. In the years since, he has held many roles within the SDM, including Director of Pain Control for three decades. He has also served as Acting Chairman, Department of Oral and Maxillofacial Surgery, Associate Dean for Curriculum and Postdoctoral Programs, Associate Dean for Academic Affairs, and Associate Dean for Clinical Affairs. 
"Allan has first-hand views of the many missions of the Stony Brook School of Dental Medicine," wrote Dr. Kaushansky in an announcement on April 7, 2020. Dr. Kucine is tasked not only with overseeing day-to-day operations of the SDM, but also with restarting the clinical dental program safely amidst the COVID-19 outbreak, and with preparing for reaccreditation.  
"Over the past 30 years, I have witnessed our team's combined talents strengthen our recognized leadership within the profession," said Dr. Kucine. "We are a premier educational institution, an early adopter of cutting-edge technologies, a high-quality oral healthcare provider, and a place for critical research and discovery. I am proud to now serve as Interim Dean."