December 2020 – Stony Brook University School of Dental Medicine (SDM) has long been at the forefront of technological advancements in oral health. Whether it's being among the first in the nation to implement a digital dentistry curriculum or establishing a state-of-the-art Center for Implant and Digital Technology, the dental school's goal remains the same: to lead the way in advanced care by starting with the education of our students. So, it's no surprise that the SDM's digital dentistry study group, Club CAD, got creative despite COVID-19 guidelines limiting their ability to gather in-person for extracurricular instruction.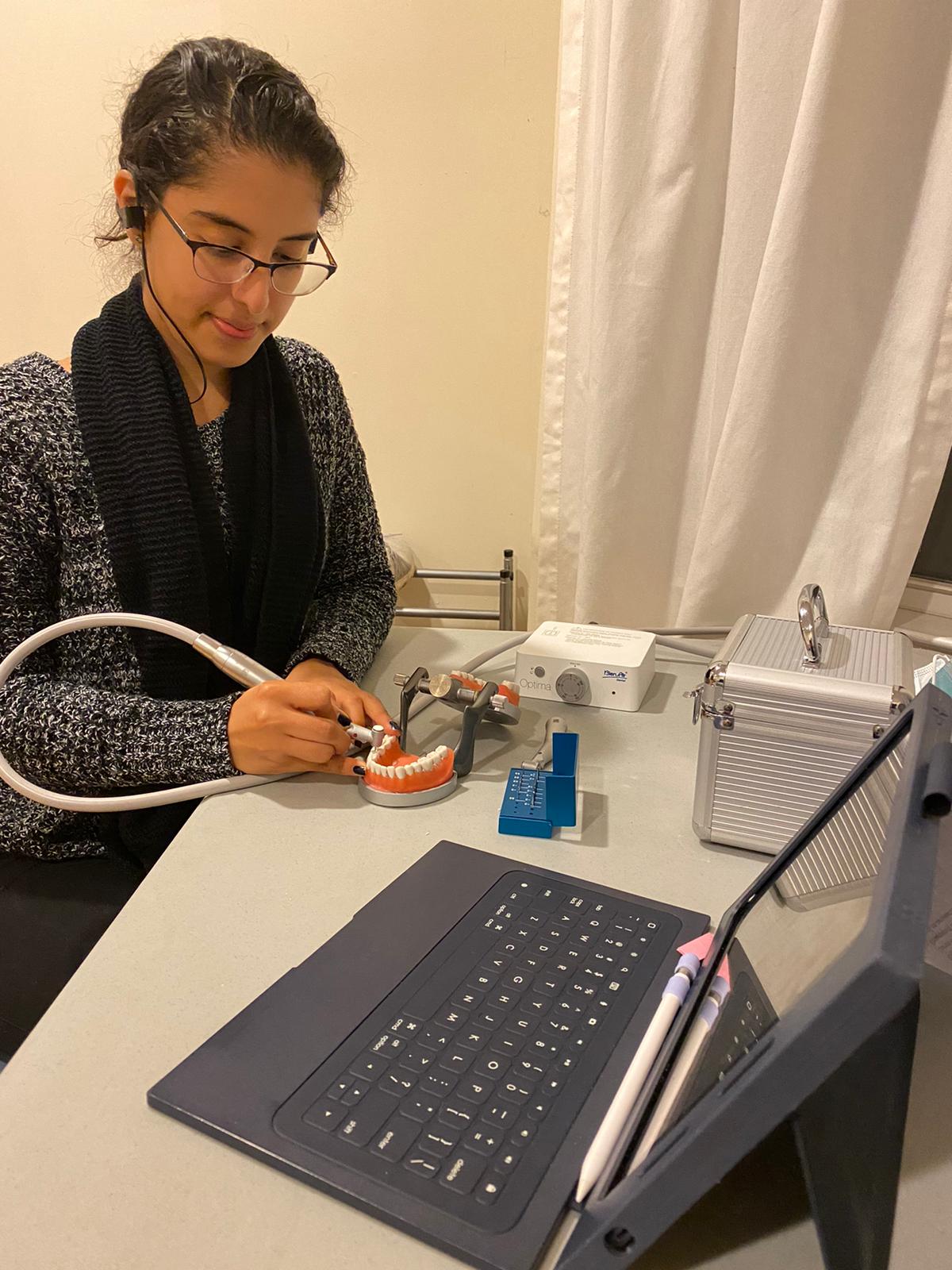 Recently, Club CAD members stayed home for hands-on learning utilizing Bien-Air Optima units -- electricity-driven motors and handpieces -- which made it possible to drill outside of the learning spaces of the SDM. The group, comprising 22 students, set up in front of their computers with their handpieces and operative instruments, a typodont tooth, and a grading rubric. Club CAD student governing board members provided step-by-step presentations via Zoom, guiding participants through an onlay preparation of tooth #30, which included which burs to use to create a preparation of ideal measurements.  
Once the students went to work executing their preparations, they were placed into Zoom Breakout Rooms for more personal assistance from faculty members. Students were able to show their progress on camera in real-time and gained immediate, helpful feedback. The use of self-evaluation through the provided grading rubrics helped spur thoughtful conversation with faculty regarding potential future improvement areas.   
"It's been wonderful to see the students and faculty come together to ensure that learning continues and evolves, despite the challenges put forth by the pandemic," said Club CAD President Noelle Fischer. "This year has heightened the importance of providing opportunities for collaboration and socialization while growing our skill-set. This virtual event was a great way of doing just that."   
With COVID-19 cases on the rise throughout the country, this remote educational opportunity may likely be just the beginning of planning for future Club CAD experiences. "Naturally, many aspects of digital dentistry lend themselves to the virtual landscape," said Dr. Ann Nasti, Associate Dean for Clinical Education. "As we go forward, we are excited to assess how other aspects of this supplemental curriculum can be adapted."