September 2021 - Stony Brook University School of Dental Medicine's Class of 1981 recently gathered to celebrate their 40th Reunion. Hosted by Dr. Mark Wolff and Barbara Wolff, the get-together in their home was attended by half of the class with alumni coming from as far as Florida. The intervening 40 years melted away as laughter and reminiscing brought back fond memories of their four years of pre-doctoral studies.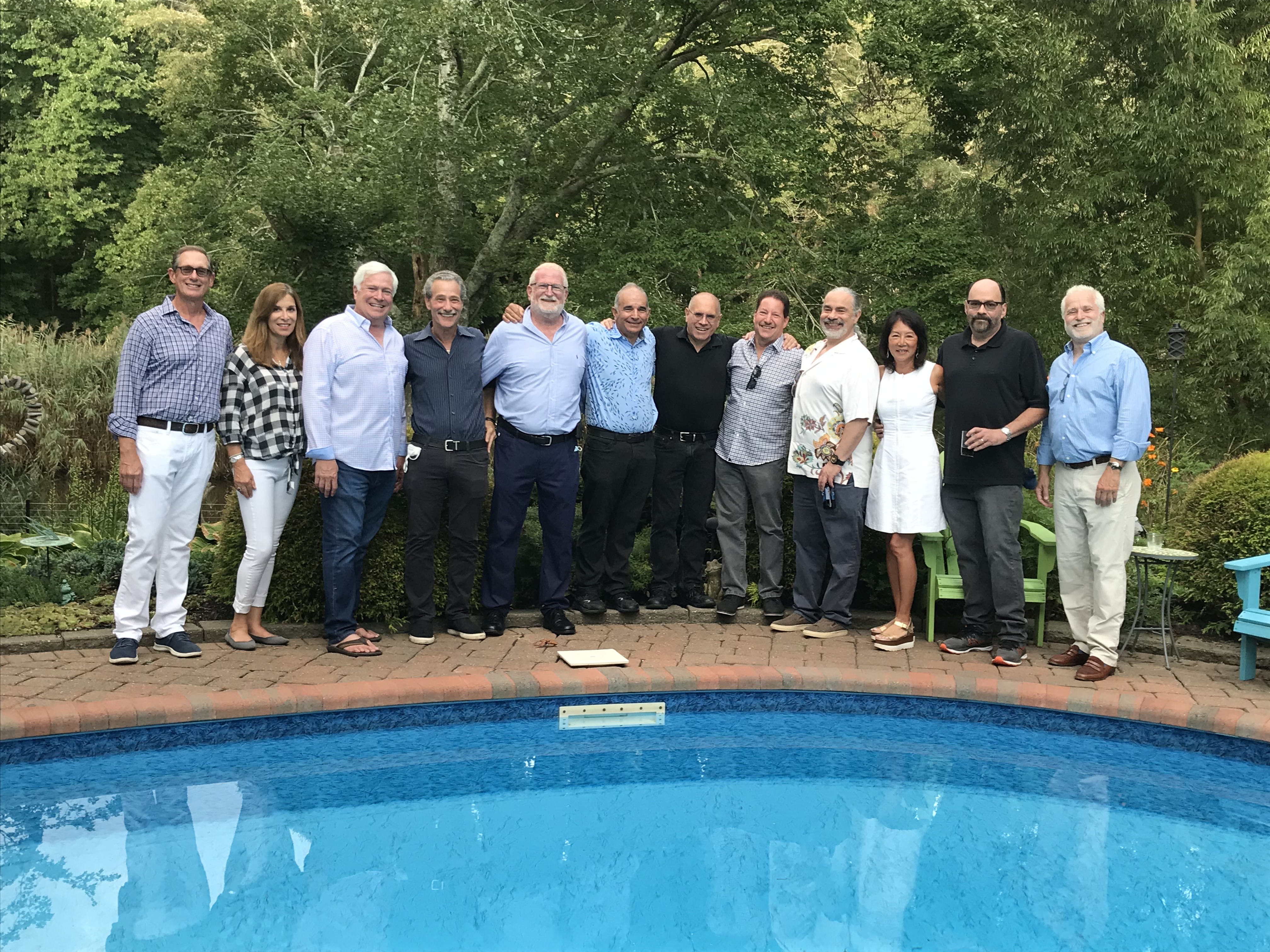 For the former class president, Dr. Barry Bass, the friendships established at the School of Dental Medicine have endured. "We had a special connection," explained Dr. Bass. "As a small group of 22, we knew each other very well and shared both the good times and the difficult times." Dr. Bass emphasized that beyond the milestone of 40 years since their graduation, the reunion was particularly special following the challenges of the past year and a half.
Notably, to commemorate the occasion and express appreciation for the dedication of faculty and the high-quality education they received, the class has established the School of Dental Medicine Class of 1981 Scholarship Fund through pledges and gifts to the School of Dental Medicine. When fully funded, the scholarship will provide financial assistance for pre-doctoral students enrolled in the Doctor of Dental Surgery program.
Dr. Wolff, Dean of University of Pennsylvania School of Dental Medicine, recognizes the importance of alumni support and hopes that this becomes a tradition, "As the first class to establish a scholarship fund, we hope that this will encourage other classes to do the same."
Dr. Allan Kucine, Interim Dean, is grateful for the support: "I am so appreciative of the Class of 1981's support for pre-doctoral students in their pursuit of excellence in education, patient care, and discovery." Dr. Kucine continued by noting, "our students are the future of our profession and it is meaningful that our alumni are celebrating this milestone by establishing the School of Dental Medicine Class of 1981 Scholarship Fund."
View more photos from the Class of 1981's reunion.
Alumni in the photo above:
Dr. Barry Bass
Dr. Susan Schlussel-Braun
Dr. Mark Wolff
Dr. Barry Elgort
Dr. Warren Zweiffler
Dr. Dean DelleDonne
Dr. Richard Goldman
Dr. Stewart Mandell
Dr. Jay Felsenstein
Dr. Jadie Shing DeTolla
Dr. Ira Brand
Dr. Robert Serino