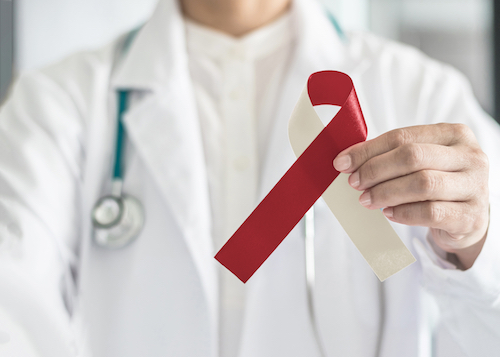 Free 10-Minute Oral Cancer Screenings in April
March 2018 - The quickest growing segment of the oral cancer population is young, healthy, non-smokers. Have you been screened recently?
Oral cancer is not a rare disease. Nearly 50,000 new diagnoses are made in the United States each year, with the largest risk factor now exposure to the HPV16 virus, particularly among young people. Additional risk factors include alcohol and tobacco use, a long term historic problem and cause.
In support of Oral Cancer Awareness Month, Stony Brook School of Dental Medicine (SDM) will be offering complimentary oral cancer screenings throughout the month of April. With early detection, survival rates are high and the side effects of treatment are at their lowest.
Screenings take less than 10 minutes. During a screening, a clinician looks over the inside of the mouth to check for white patches or mouth sores, feels the tissues in your mouth to check for lumps or other abnormalities, and uses the non-invasive light technology to screen for suspicious lesions. The screening via light technology may indicate mouth tissue changes that may not be visible under normal white light examination.
"Early cancer diagnosis saves lives. If detected early, oral cancer has an 80% survival rate. The most effective way to manage oral cancer is to combine early diagnosis with timely and appropriate treatment," said Dr. David Lam, Professor and Chairman of Oral & Maxillofacial Surgery at the SDM.
Complimentary oral cancer screenings will be provided within SDM's Dental Care Center on Tuesdays and Thursdays throughout April by appointment. To schedule your complimentary screenings, please call (631) 638-7965.