July 2021 – This month marks the 30th anniversary of the establishment of Stony Brook School of Dental Medicine's Advanced Education Program in Periodontics. Since its inception, the program has produced over 70 highly educated and clinically competent periodontists proficient in the diagnosis and treatment of the various forms of periodontal disease.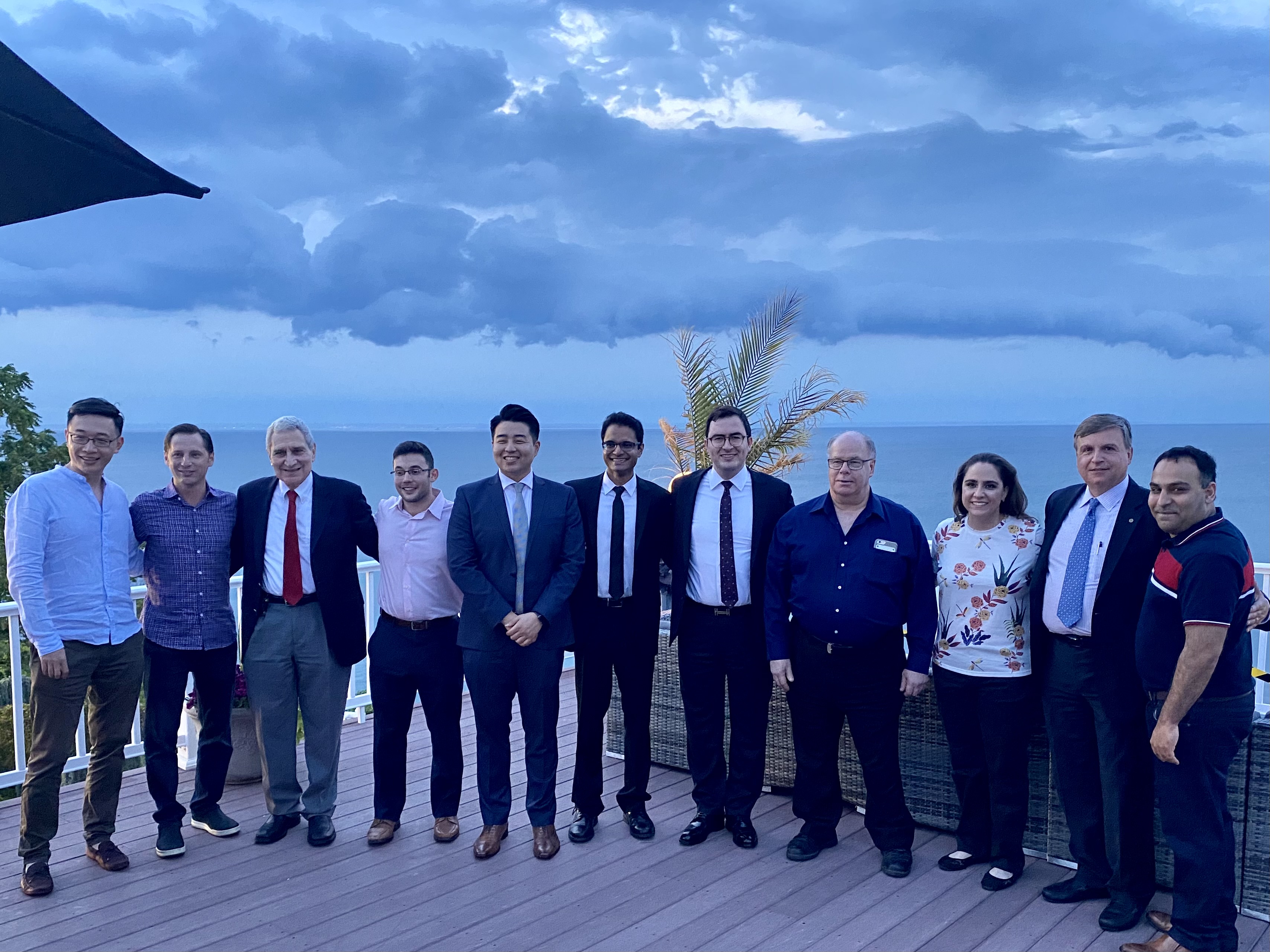 The School of Dental Medicine's program excels in its training, emphasizing skill development in implantology, oral and periodontal plastic surgery, oral reconstructive surgery, parenteral intravenous moderate sedation, and periodontal medicine. The graduates of the program boast cumulative averages of over 90% in national examinations and hold a 100% success rate in oral examinations required to be certified by the American Board of Periodontology in Periodontology and Implant Surgery.  
Dr. Vincent Iacono, Chair of the Department of Periodontology, is the program founder and previous program director (1991 – 2018). A nationally recognized leader in periodontology research and education, Dr. Iacono has consistently ensured the program's success and growth over the past three decades. Importantly, he represents commitment to the field, having published more than 100 papers, abstracts and textbook chapters, and has been actively involved in the governance of numerous regional, national, and international professional organizations.  
Furthermore, Dr. Iacono has received the Outstanding Periodontal Educator Award from the American Academy of Periodontology (AAP). Following suit, all program leadership encourages involvement within professional organizations and academia. As evidence, featured within its ranks of alumni are Dr. Wayne Aldredge, Past-President of the American Academy of Periodontology (AAP). 
All program participants are provided the option to attain doctoral and master's degrees, with most completing studies in the areas of periodontal regeneration and identifying new technological advancement opportunities. Notably, Dr. Julio Carrion, an alumnus and previous faculty member within the program, received a PhD for his research on the potential roles of pathogenic periodontal bacteria in cardiovascular disease. 
Since 2018, the Program Director has been Dr. Hossein Bassir. Dr. Bassir is already accruing accolades within academia, including receipt of the AAP's Teaching Fellowship and funding from the American Academy of Implant Dentistry Foundation for the development of scaffold technology in support of the regeneration of bone tissue.    
Research within the Department, and therefore extending to the program, is robust and has led to innovation within oral healthcare and beyond. As an example, Dr. Iacono's development of an innovative perforated barrier membrane for regeneration has become widespread in its use.  
Additionally, the research of Dr. Srinivas Myneni, Director of Periodontal Research, explores new regenerative and stem cell technologies and clinical application of new scaffolds. His work has been backed by the National Institute of Dental & Craniofacial Research (NIDCR) of the National Institutes of Health (NIH). Other areas of research include Dr. Georgios Romanos' studies into the immediate loading of dental implants, laser dentistry, peri-implantitis therapy, bone regeneration, and wound healing. 
The 30th anniversary class of the Advanced Dental Education Program includes students Drs. Loredana Calce, John L. Smith, and Zaineb Aslam. Current faculty members include Drs. Hossein Bassir, John A. Diana, Paul D. Fletcher, Kathleen Frost, Vincent Iacono, Anthony Ienna, Brandon Katz, Gary Kitzis, Jennifer L. Kraus, Srinivas Myneni, Alex G. Pappas, Georgios Romanos, John A. Rose, Caroline Rubino, and Steven M. Zove. Denise Campos serves as Senior Staff Assistant in support of the program following the recent retirement of Patricia Gentile.  
A celebration of this milestone will be held on Saturday, November 6th at Fontainebleau Miami Beach during the American Academy of Periodontology's Annual Meeting. Program alumni will receive a communication from Denise Campos inviting them to participate in the near future.