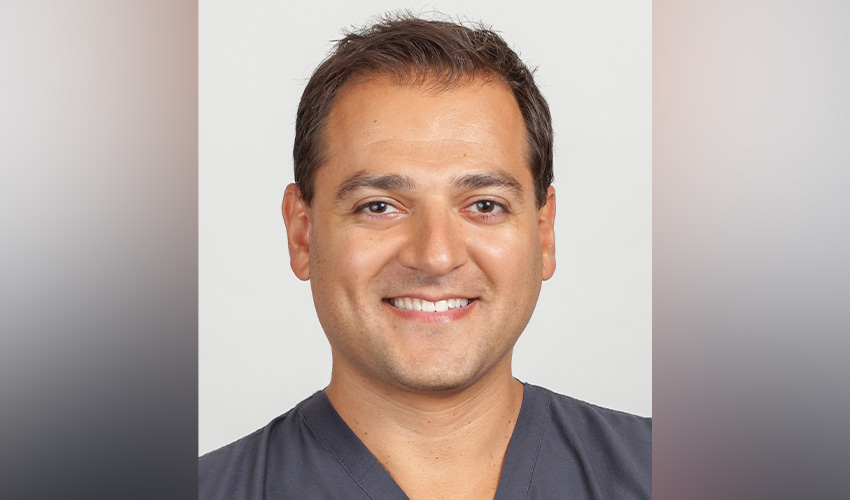 Edward Gottesman DDS '01, PD Perio '04 has been appointed president of the Northeastern Society of Periodontists (NESP). Dr. Gottesman, who practices periodontics in New York City and also serves on the clinical faculty at Weill Cornell Medical College, was elected into his new position this fall and will lead the organization through the end of 2023.
The Stony Brook School of Dental Medicine graduate is looking forward to making the most of his tenure as NESP president, a role he cherishes.
"Serving as the 64th president of the NESP is truly an honor," Dr. Gottesman said. "The society provides a forum for quality high-level education that highlights the art and science of periodontics. Our members have the opportunity to learn about cutting-edge periodontal research and techniques from respected leaders not only in our specialty but throughout the field of dentistry."
Founded in 1959, the NESP was established to promote scientific research and offer an opportunity for periodontists in the region to learn more about the art and science of periodontics. In leading the organization through his term, Dr. Gottesman looks forward to collaborating with NESP executive officers and board members to strengthen its continuing education programs as well as foster membership among the dentistry community, particularly among the younger generation of periodontists. He also aims to raise public awareness about the significance of periodontal health on a person's systemic health.
Dr. Gottesman obtained a Bachelor of Science in biochemistry from Stony Brook University in 1996, and went on to earn his Doctor of Dental Surgery from Stony Brook School of Dental Medicine in 2001. He completed the school's periodontal residency training program in 2004, and served as a part-time clinical assistant professor in the Department of Periodontology for nine years.
He credits Drs. Lorne Golub, Vincent Iacono and Maria Ryan, DDS '89, PhD '98, as educators and leaders who had an "immeasurable influence" on him.
"They taught me the value of perseverance, leadership and volunteerism, which have helped me to continue to reach my career goals and strive to fulfill my duties in this new role in order to make the NESP the best it can be," Dr. Gottesman said.
In addition to Dr. Gottesman's appointment as president, Stony Brook will have representation on the NESP's board of directors in 2023, with Dr. Sri Myneni, director of periodontal research and the Advanced Education Program in Periodontics at the SDM, serving as one of four members.
He is only the latest periodontist with Stony Brook ties to sit as NESP president, joining a list that includes the late Dr. Paul Baer, professor emeritus and founding chair of the Department of Periodontology (1982); Dr. Iacono, SUNY Distinguished Service Professor, Tarrson Family Professor of Periodontology and chair, Department of Periodontology (1989); and Dr. Wayne Aldredge, PD Perio '99 (2017).